Homes for Rent
IF YOU SEE THE HOME ON OUR SITE THEN IT IS AVAILABLE, PLEASE BE SURE YOU CHECK THE FIND A PROPERTY PAGE PRIOR TO SUBMITTING AN APPLICATION AND FEES….REMEMBER IF IT IS GONE FROM THE SITE IT IS RENTED/NO LONGER AVAILABLE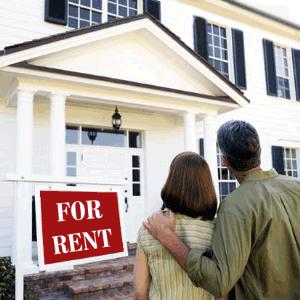 At Twin City Realty we want to make your experience in finding a rental home for you and/or your family a pleasant one.  We understand that not all Realtors/Brokers want to work with renters, but at Twin City Realty we will be happy to help you find your ideal rental property, we don't stop looking until you find that home that is just right for you!  Our promise/pledge to our clients is that we will send you updated information and provide an experience that you will be excited to tell your friends about.
[Click Here to Download the Application & Statement of Rental Policy]
Click the Pay Now Button to pay the $50.00 per Adult, Application Fee
RENTING ONE OF OUR PROPERTIES
Thank you for your interest in renting a home that Twin City Realty manages.
To find out if you qualify to rent one of our owner's homes we will need certain documents to process your application.  Below you will find FAQ's to help you understand our process and get you prepared to submit a complete and accurate application so you don't lose out on that dream home because your application was incomplete.
AGENTS SHOWING ONE OF OUR PROPERTIES/COBROKERING
TCR is more than happy to work with agents from other companies/agencies. Please know that if you are an agent wanting to show one of our listings you MUST use our showing service for showing instructions/box codes. WE DO NOT GIVE CODES OUT OVER THE PHONE/EMAIL NO EXCEPTIONS. Our CObrokerage fees vary so please refer to the MLS for commissions. PLEASE NOTE THAT IF YOU DO NOT SHOW YOUR CLIENT THE HOUSE YOU WILL NOT BE COMPENSATED BY TCR, NO SHOW NO PAY! If your client calls us to view the home and we show it to them you will not be compensated. When your client applies to rent one of our rentals you are responsible for the following: showing the home, ensuring the application is complete, application fees are paid, obtaining income documents, coordinating the lease signing and a final walk through prior to move in.
TimeLines FAQ
APPLICATION TIMELINES:  From the moment you send in your completed application and process your application fee it will take 24-48 business hours to receive a pending approval from the owner.  Once the we complete an initial credit/rental background check all documents are sent to the owner for a more in-depth look at your application package.  This process can take up to an additional 24-48 hours.
TIMELINES to move in: Plan on it taking around two weeks from the time the application is submitted to move in IF your application is approved. It is possible to move in quicker than two weeks but cannot be guaranteed.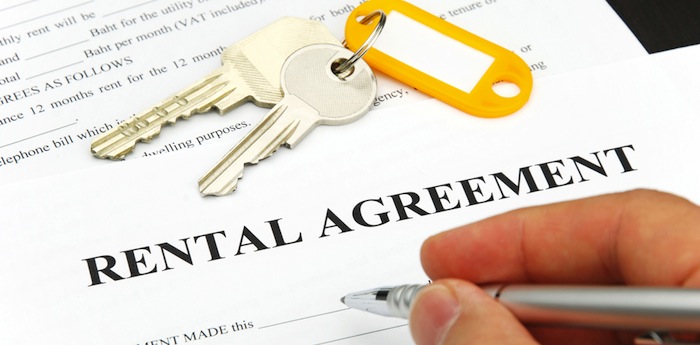 Application FAQ
Who must be on the lease/apply: The downloadable application needs to be filled out COMPLETELY (N/A in the blanks) and executed by anyone 18 or older staying in the house regardless if paying rent. (Anyone 18 or older will need to be on the lease as well). Individual Application must be filled out by EVERY applicant 18 or older and signed by each applicant.
Application Fee-  There is a $50.00 Application Fee PER Adult is required (non refundable) –quickest application process you should pay using the attached button that will take you to paypal to process your application fee.  An alternate way to pay is by Money Order or Certified Check made payable to: Twin City Realty and mailed or dropped off at 150 S Perry St Suite 201, Lawrenceville, GA 30046 please email us to confirm we hae an agent in the office to receive the payment. Rentals@TwinCityRealtyGA.com.
INCOME DOCUMENTATION: Last thirty(30) days of income documentation required at time of application (60 days if job change/income change). Acceptable forms of proof of income: Paystubs if employed; last two bank statements if self-employed showing deposits into account; divorce documents if alimony; retirement documents if receiving pension, child support order if receiving child support, social security letter, VA Benefits letter, etc.
IDENTIFICATION: Color copies of each applicant's picture ID.
PET POLICY (if applicable): If you have pets, maximum allowed is two. The owner does require a $200.00 refundable deposit PER PET. The monthly rent will also be increased by $25.00 PER PET.
Qualification FAQ
Income– total household GROSS (before taxes) income must be at LEAST 3 times the monthly rent and verifiable.  Example $1,000 rent your income would need to be at least $3,000
Evictions- no evictions in the last 5 years (some clients 3 years)
Criminal History- YES WE DO CHECK THIS.  NO FELONIES
Rental History- YES WE DO CALL AND VERIFY YOUR RENTAL HISTORY- please know that you must have good rental verification for the last 2 years unless you owned your own home or this is your first home to rent.
Do you qualify to rent?
YES NO Anyone in household been evicted in last 5 years?
YES NO Anyone in household filed/have pending bankruptcy in last 2 years?
YES NO Is the household income LESS THAN 3 times the monthly rent?(ex. If rent is $1,000 your household must make at least $3,000 combined monthly income before taxes)
YES NO Do you have a housing voucher?
At this time our client does not accept housing vouchers
If you answered yes to any of the above questions at this time you would not meet this owners rental criteria to rent one of their homes. Thank you for your interest.
Collection of rent/deposit/fees FAQ
Application Fee– paid at the time of application and is non refundable.
Security Deposit- due within 5 days of application process.  Once approved, you will have 5 days of approval to deliver via certified funds/money order the security deposit.  If this is NOT received the home will be placed back active for rent.  *SECURITY DEPOSITS WILL HOLD THE HOME FOR 30 DAYS.
First months rent/prorated rent- due 5 business days prior to move in date and must be CERTIFIED FUNDS.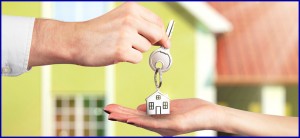 [Click Here to Download the Application & Statement of Rental Policy]
Click the Pay Now Button to pay the $50.00 per Adult, Application Fee
APPLICATION CHECK LIST
Yes       NO                   1 page application signed by all applications living in the home over the age of 18
Yes       NO                   3 page Signed Statement of Rental policy (part of the application download)
Yes       NO                   copies of all applicants check/pay stubs for last 30 days (60 days if there has been an income change) or bank statements for 2 months if self employed
Yes       NO                   color copies of all applicants State Driver's license, Military ID, Passport or State ID
Yes       NO                   color photos of each pet you are submitting on the application, must be a clear photos showing all of the animal
Yes       NO                   $50 per Adult, Application Fee paid to Twin City Realty
Email the completed application and the application check list to :  apply@twincityrealtyga.com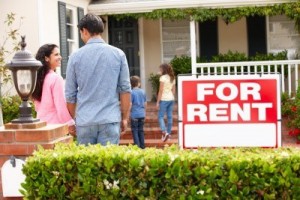 Please note that applications will be processed on a first come basis. We need the entire application package in order to run the application (Application; Income documentation; Color copies of picture ID's; Color pictures of pets if applicable; $50.00 money order per adult application.  An incomplete application package will result in the next application being looked at regardless of the circumstance.
 
**Applications will expire after 30 days. We will be verifying BOTH rental and employment history during our application process.
 
*** Security deposits will only hold the home for 30 days.